Rent Bus
Gaetani Coach Operatro, operates with the most important and prestigious National and International Tour Operator and offers a Service characterized by elevated qualitative Standards, both for the Reliability of the means of Transport and for the Competence, Courtesy and Professionalism of the Personnel of Guide.

With our Park means of Transport, composed by Bus Gran Tourism of last Generation, of various Typologies and Dimensions, from 8 to 54 Seats, we are able to Satisfy to best any demand of Transport, from the simple Transfer to the trip of long Route.
National Tour
Tourist Rentals for Excursions, Scholastic trips, Business and cral.
Transference and Services Shuttle from / to Airports, Stations, Hotels.
Scholastic Transport.
Private Services : with Application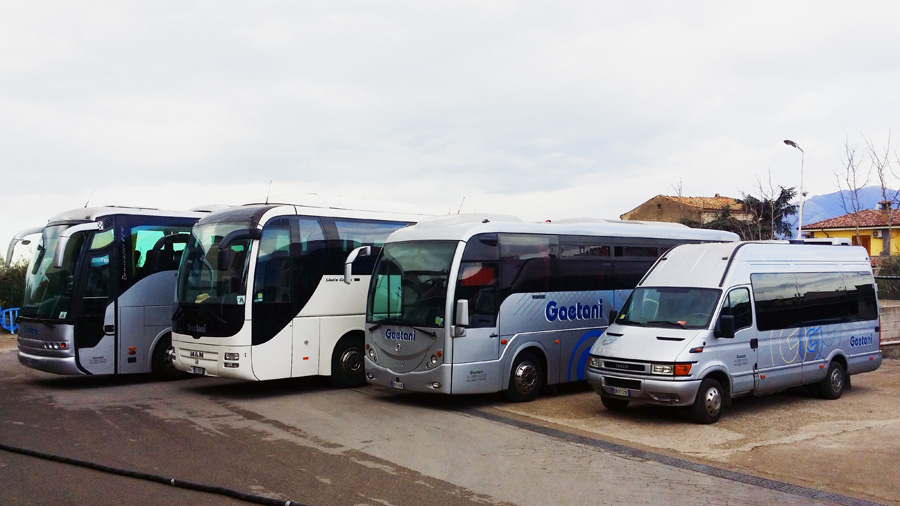 Safety, Convenience, Professionalism and Reliability of the Service are our constant Objectives.
Our Attention is turned to a continuous Improvement of the Professionalisms of which we prepare and to a careful and effective Maintenance programmed of our Park of Means.
Trust us to travel in Comfort and Safety!